Hospitality
Hospitality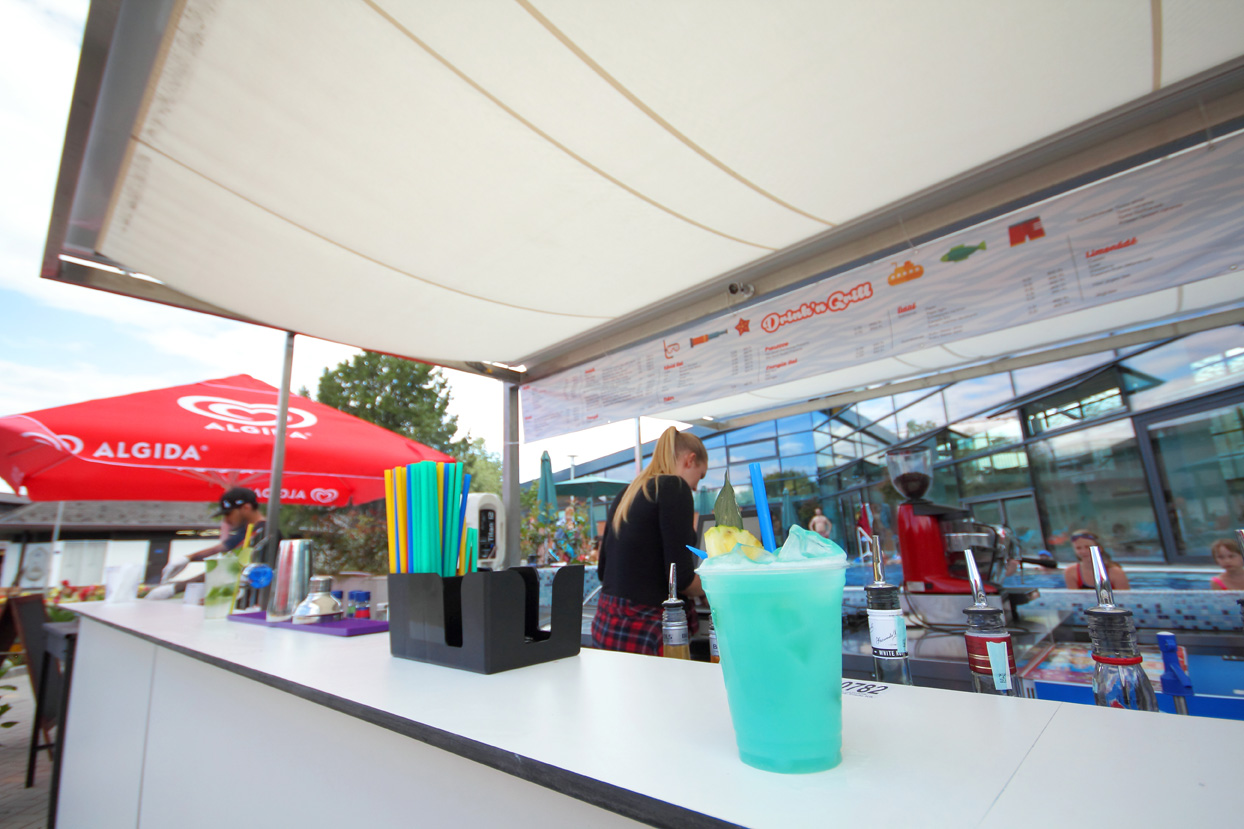 smoothies and cocktails
DRINKBAR

 

The popular drink bar is located near the external part of the fun pool.

 

This is the only bar in the baths where you can drink the various and refreshing cocktails while in the pool. Of course, you don't have to go to the pool for the most delicious cocktails, since you can also taste them on the terrace.
warm food and open air bath food
GASTRONOMY

 

Among the catering units of the baths, we can now of course find those, where you can choose from hot dishes. For our lunch you can select from a wide range of soft drinks or beers. Go for the hot food unit on the main line of buffets.

When you go to spend the day at the open air bath, you should taste some classic open air bath food. You can try the offers of two units in the baths, if you look for the traditional tastes. If you wish to eat a delicious scone or hamburger, find the catering units on the main line of buffets or on the beach.

Products purchased in the area of ​​our baths (food, drinks) can only be purchased with a credit card or a top-up card topped up at the cash desks.